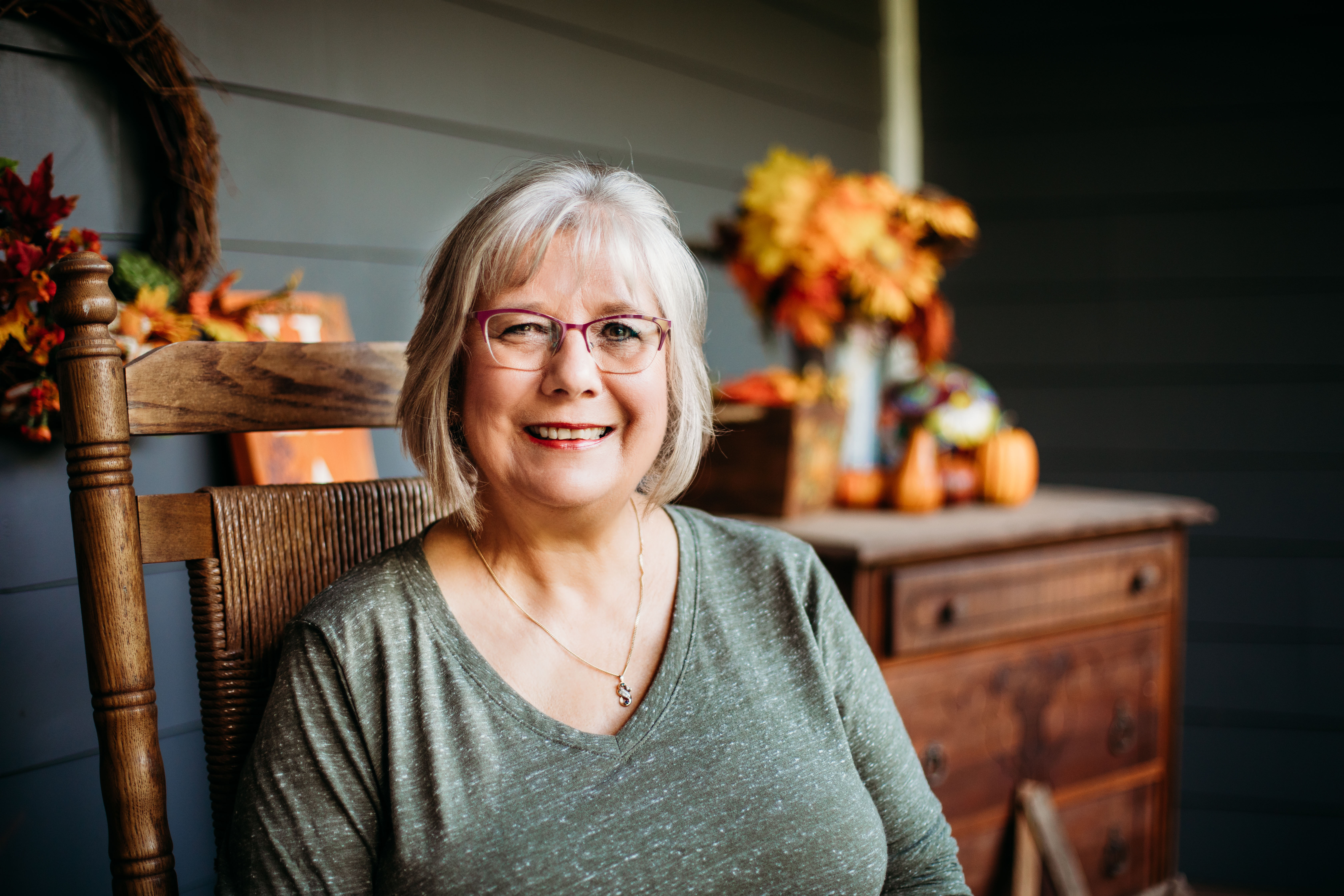 At the beginning of 2016, Debi Campbell described herself as a loving wife, mother, grandmother, caring nurse and active volunteer in her community. A routine mammogram that May added a new role to Debi's list: cancer patient.
In Debi's case, her proactive approach to routine screenings, along with 3D mammogram capabilities, caught her breast cancer early. "So many women believe they will feel a lump if something is wrong," she said. "In my case, there was no lump to feel because the cancer hadn't spread."
With a personality that is equal parts compassion, sincerity and sass, Debi was determined to make her diagnosis a very small chapter in her life. She, her husband, Tim, and Hendricks Regional Health breast surgical oncologist Monet Bowling, MD, mapped out a treatment plan. It started with a lumpectomy performed by Dr. Bowling. Once Debi recovered from the surgery, she started five weeks of radiation therapy with Stanley Givens, MD, at the Hendricks Regional Health Cancer Center in Avon. She also saw Christy Wilson, Hendricks physical therapist, for help with some swelling.
Debi said she was caught off guard by how much her radiation treatments wore her out. "I was told it could cause some fatigue, but I didn't realize how tired I was going to be," she said. Despite that, Debi continued to work as a nurse, volunteer in the community and be active with her grandchildren throughout treatment. Debi retired from nursing in 2018 but remains passionate about helping others achieve healthier, happier lives.
This year, Debi hit her five-year survivorship mark! She feels wonderful and is embracing life, which comes naturally to this busy wife and grandmother. The nurse in her continues to speak out. "It's so important to make a personal commitment to preventative care, such as doing breast self-exams and getting annual mammograms," she said. "I encourage getting the 3D mammograms even if insurance won't pay for all of it. Any extra fee is usually nominal and outweighed by the value of the technology. If I'd had a 2D mammogram in 2016, my breast cancer would not have been detected as early as it was and I would have been in worse shape. I stayed in stage zero all along my journey. That's the best outcome to have."
To learn more and request a screening mammogram at Hendricks Regional Health, visit Hendricks.org/Mammogram or call 317-745-3404.