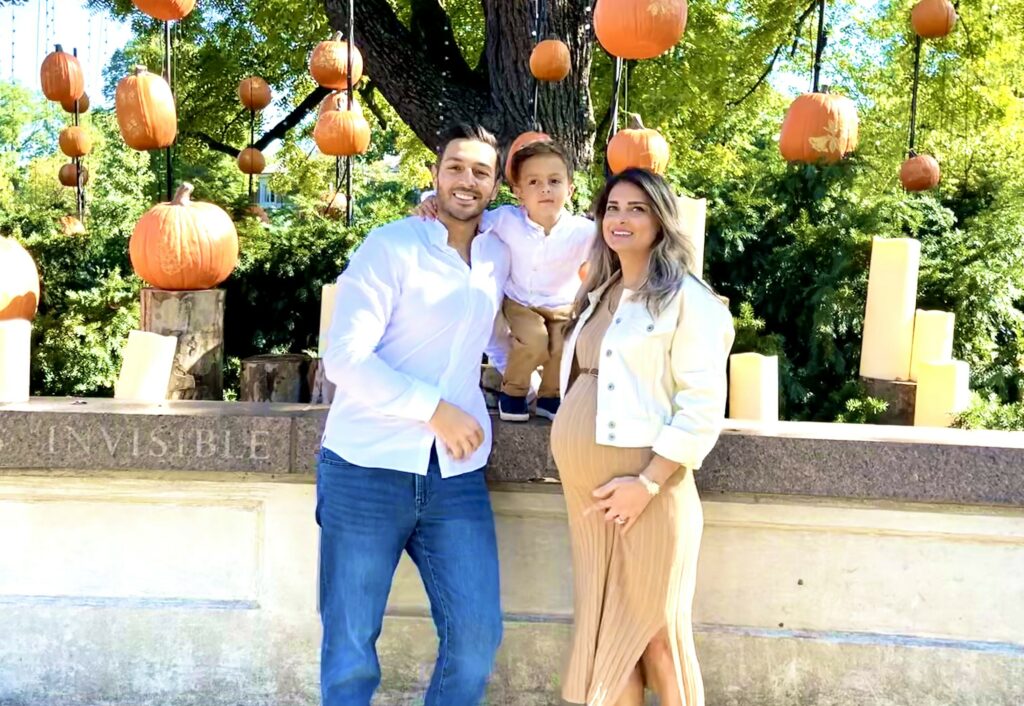 Both Sami Abuqayyas, MD, Hendricks Pulmonary and Sleep Medicine, and Roulan Hweij, MD, Hendricks Nephrology and Hypertension Associates, felt drawn to pursue careers in medicine very early in life but had no idea how much that path would forever influence their lives.
"I have asthma, so I've always been interested in understanding why I was having trouble breathing and why I felt better after seeing a doctor," said Dr. Abuqayyas.
"I grew up wanting to be a doctor like my dad," said Dr. Hweij. "My uncle passed away after experiencing a complication during dialysis. His experience motivated me to learn more about nephrology and help people like him."
Their paths crossed at medical school in Jordan. "Some friends introduced me to Roulan," said Dr. Abuqayyas. "My friends must know me well because she and I just clicked." The two got engaged shortly before coming to the United States for residencies at Cleveland Clinic, and they married the following year. They stayed on at Cleveland Clinic for fellowships and welcomed their son in 2019.
Though they enjoyed their work at Cleveland Clinic, both were interested in practicing medicine in a smaller setting. "We were looking for somewhere where people know each other, and we could develop meaningful relationships with our patients," said Dr. Abuqayyas.
Fortunately, one of Dr. Abuqayyas' best friends had discovered Hendricks Regional Health. When a pulmonology position opened, he alerted Dr. Abuqayyas and encouraged him to apply. "When I interviewed at Hendricks, it felt like the kind of place we were looking for," he said. "Everyone was super friendly, and I saw how happy my friend is working here. After my interview, I told Roulan this is the place we've been looking for."
In another stroke of good fortune, Hendricks had an opening for a nephrologist, for which Dr. Hweij applied. "The first person I talked to was Jared Fialkow, DO," she said. "After speaking with him, I felt the same as Sami: this is where we want to be. The people here enjoy being here, and the patients appreciate the care they receive."
The two joined the Hendricks family earlier this year and have been enjoying exploring the area. "There are so many activities for families such as parks and local restaurants," said Dr. Abuqayyas. "It seems like we can get anywhere with a short drive. We especially love how close we are to the airport because it makes it very easy for us to travel and visit our families in Jordan."
"At a time when talented physicians and healthcare professionals could go anywhere in the country to start or enrich their careers, Hendricks has seen significant recruiting success," said HRH President & CEO Kevin Speer. "Much of this can be attributed to Hendricks County and our region being the kind of thriving community people not only want to work in, but live and raise families in."