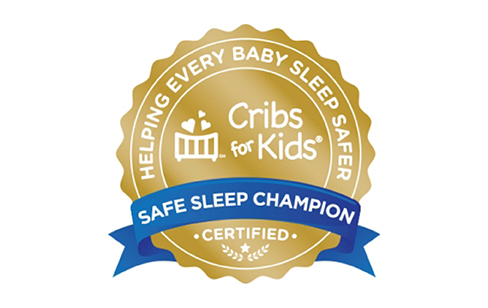 HRH is excited to announce that we have been officially recognized as a Cribs for Kids National Gold Certified Safe Sleep Hospital. The Cribs for Kids National Safe Sleep Hospital Certification program awards recognition to hospitals that demonstrate a commitment to reducing infant, sleep-related deaths by promoting and educating on best safe sleep practices.
The National Safe Sleep Hospital Certification Program was created in partnership with leading infant health and safety organizations such as All Baby & Child, The National Center for the Review & Prevention of Child Deaths, Association of SIDS and Infant Mortality Programs, Kids in Danger, Children's Safety Network, American SIDS Institute, Charlie's Kids, CJ Foundation for SIDS, and numerous state American Academy of Pediatric chapters and health departments.
Congratulations to all associates who made this award possible!