"My life is hectic and always on the go. I live and breathe by my calendar."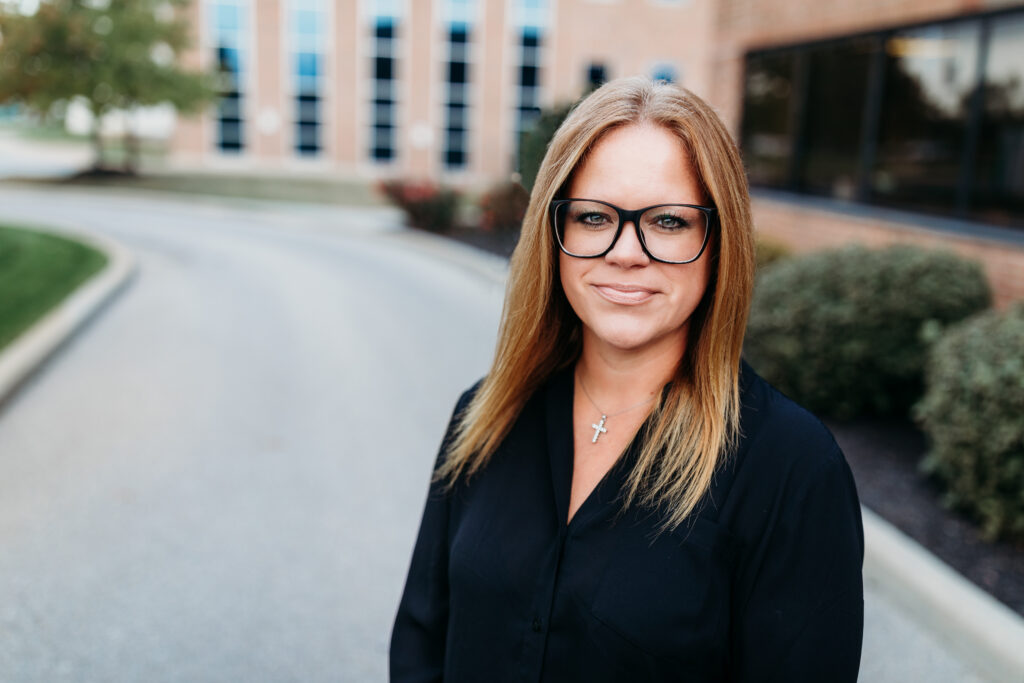 Erin Rumley, Director of Physician Services and Associate Health, has worked in healthcare for more than 22 years. Having served several healthcare systems in various roles, she has learned how to effectively juggle a calendar that often has her double booked. It's a skill she is finding useful in her career as well as her home life.
At Hendricks, Erin supports Chief Medical Officer Dr. Ryan Van Donselaar as a director over many of the areas he leads. This includes the medical staff office, anesthesia, infectious disease, pain clinic, palliative care, emergency room physicians, hospitalists, associate health and Hendricks Behavioral Hospital.
At home, Erin leads a household of seven. There are her three daughters, Kya, 19, Zoey, 16, and Layla, 9, and her adopted nephews Ashton, 17, and Alec, 13. Last, but certainly not least, is her father. "I've been a caretaker as long as I can remember, so I don't know anything different," said Erin. "Juggling the schedules of four children (Kya is in college) and my father's appointments is my normal."
Erin's dad has lived with her since her mother passed. "My mom died from complications with lupus when I was 22," said Erin. "I could see my father sick, slipping into depression, and not taking good care of himself, so I moved him into my house about a year after she passed."
Erin's family changed dramatically in 2020. Ashton and Alec were living with their grandmother. After she suffered a stroke, Erin took them in temporarily. One month later, she had another stroke, which prompted Erin to ask her brother for temporary guardianship. Two weeks after he granted it, her brother passed. "Our family decided that I should proceed with the process of becoming their permanent guardian," she said. "I am now a mom of five awesome children. The relationships that the kids have built with each other are amazing and I am so blessed."
Even while battling the pandemic, Erin's Hendricks family was by her side, supporting her through the chaotic year. "The most amazing people work here," she said. "My coworkers have shown me endless compassion and support. I'm so thankful to be a member of the Hendricks family."
These days, when Erin isn't traveling between work appointments, she and her family are often on the run to various sports and school activities. Oh, and Erin is back in school full time, studying healthcare administration. "I'm kind of everywhere all at once – I'm never in one place for long," she laughs. "But this is where I'm happiest."